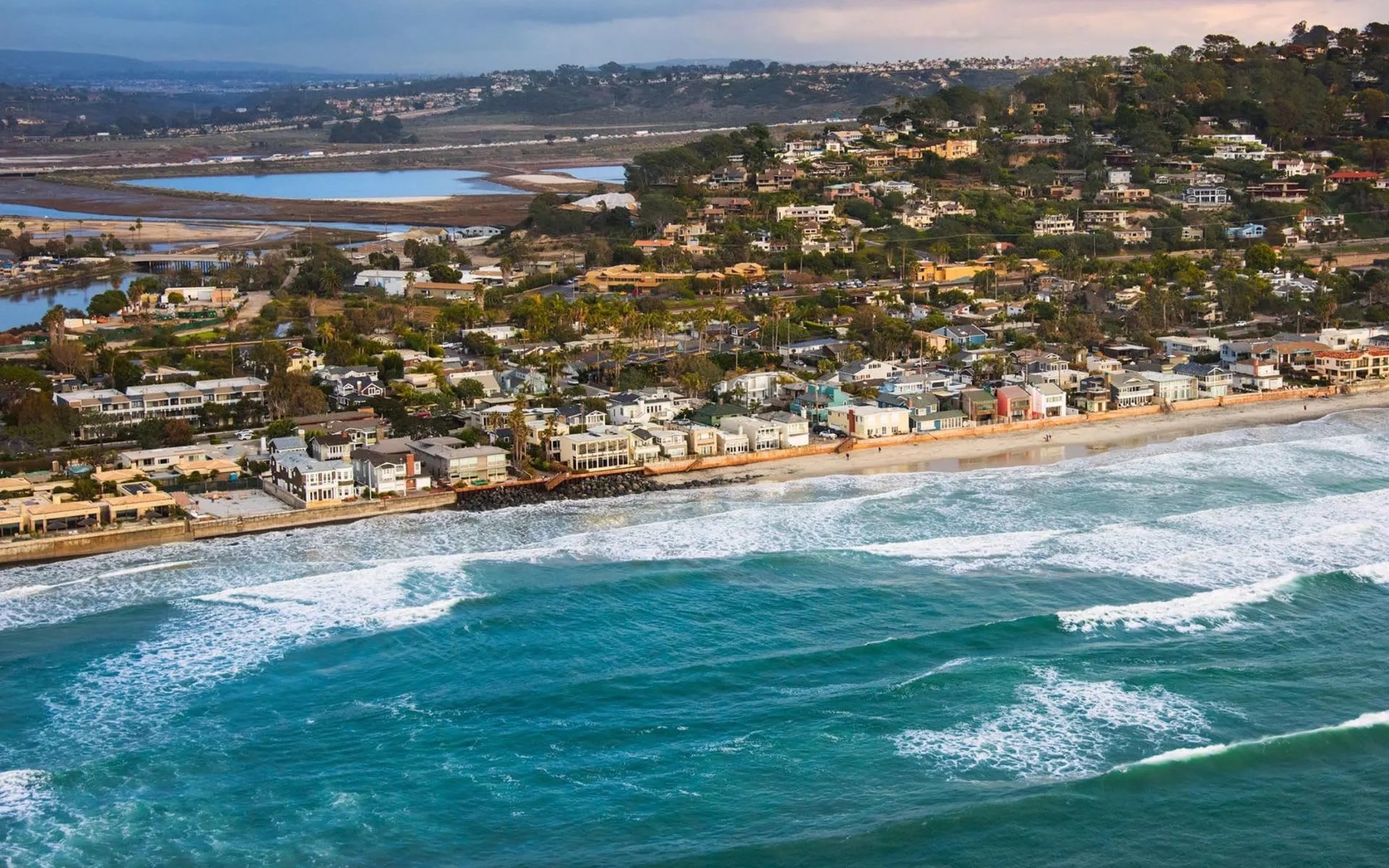 California has been the dream city ever since when average people love living there because of the warm weather, beautiful sandy beaches with endless blue skies, and the notorious laid-back attitude. Since the dawn of 2008, the American recession, thousands of Californians have been considering the decision to move from California to Austin in Texas. The question now is "Why would people consider moving from California the best option, despite California's promising and attractive appearance? We will be traveling together for the reasons behind this decision by Californians. 
It's hard to believe anyone would have waited to move from such a luxurious place. To understand the essence perfectly, the reality of the situation is that many Californians are realizing that this picturesque dream is just a dream that seems to not be realized as expected, it is expected that Californians live a life of luxury, but the cost of living is becoming more and more difficult to achieve and have The cost of living continues to rise and the housing prices are astronomical, although the active lifestyle, such as the food industry, and the arts, as well as the cultural scene, is exceptional, the lack of growth in the labor market is stifling. 
However, Austin in the opposite direction is emerging as the number one metropolitan area of the United States to live in the country of the United States of America. This is due to the low crime rate, stable jobs, growth, stable housing, market, and a well-desirable lifestyle of the city. Austin Texas not to mention the technology industry booming, this is what it boils down to many Californians in Austin that provides that dream desired in making it a reality, like living in a mild and sunny climate where the amazing choice of food and drinks is quite vast, and the arts and the science of culture are very much alive, but In view of all these facts, it would be reasonable to deepen the main 6 reasons for which Californians are moving forward for California to Austin in Texas. 
There is strong projected population growth, that many across the United States are moving to Austin Texas, those moving from California are by far the most notable. Between 2010 and 2014, Austin experienced an increase of approximately 15,000 thousand new residents of California alone, which is why we have approximately 3,000 people each year moving from California to Austin. Among the best residents of the city on the move are Los Angeles, San Jose, San Francisco, San Bernardino, and thousands of Oaks. It may seem surprising to see that many of the cities that relocate Austin are in Southern California, not Silicon Valley, considering that Austin is the most important city for the technology industry. This is largely due to the increase in benefits derived from people moving to Austin, which has been able to offer migrants and residents without having to compromise the desirable climate that Southern Californians are accustomed to or with. So if you are considering moving to a booming city with numerous technological and endless opportunities. Austin in Texas is the best place for you. 
Low unemployment and diversity in industry: making a good decision about where to move to the potential labor market is often one of the most classified criteria to consider. It is, therefore, no wonder that Austin still ranks high on the list for Californians, as it hosts one of the lowest unemployment rates in the United States. In fact, Austin is ranked as the third-highest metropolitan city for job growth. Austin has also recently been recognized as an ideal place for inventors and technicians, as it is known as one of the top 10 cities for patent and startup activity, nor is it worth it for Austin to rank as number six in the world for venture capital investments. Because of its constant labor market and population, the fact is that Austin is now known as the next "Boomtown", which means it has the best chance to thrive economically in the next 10 years. If Job and economic factors are anywhere on your lists of reasons to relocate somewhere, there is no doubt that Austin should be considered the best place to live in the United States. You cannot imagine many wonderful opportunities waiting for you if you are considered moving from anywhere in Southern California cities to Austin, Texas, how you would survive without stable jobs, stable housing prices, and stable tax levels. Make sure you make the awesome move now because it's either now or never! 
Endless lifestyle opportunities: Californians know that moving to Austin means their active lifestyles and full social calendars wouldn't change because there's an endless list of things to do in Austin, Texas. If you like to eat varieties of Nourished foods, Austin is just for you!. From small food trucks to fine dining restaurants, they are endless cooking options. Choose from Tacos, Soul food, traditional American, there are all kinds of food options available for all palates, maybe dinner and a show could be very suitable more for your style or type. It is good to note as the best cinema in the world by influential people as places as Quentin Tarantino and Elijah woods, the house Alamo Draft offers a unique movie-going experience, sample some of the best cult classics and new films while serving food and beer, or maybe you prefer to hang out in one of the many coffee bars and you can also consult one of the many festivals of food and beverages that are produced during the year including the beer festival, a beer tasting festivals that has a great variety of breweries and craft beers, we really appreciate Austin's propitious climate that makes varieties of outdoor opportunities available. 
There are many natural wonders in the city of Austin and surrounding areas such as the caves of Longhorn or Mount Bonnell, Austin is one of the most active cities in the United States, encouraging these residents to go hiking or cycling. What about swimming? Swimming is another very popular activity at Barton Springs Pool which keeps a refreshing of about 70 degrees a year or at the stunning natural swimming grotto, Hamilton Pool Reserve. One of the most Texan traditions is tail harvesting and in the city of Austin, that's no exception. Meeting Saturday nights with their Austin neighbors in the fall to see and celebrate the University of Texas Longhorns. This happens before the local experience. You never wanted to get lost whether you are single or married to your own family, a young professional or in retirement, there is always something to attract everyone. 
Desirable housing situation: housing prices are on the rise, although in many places in the United States and California, the Austin housing market is still significantly lower than in many places in the United States. In early 2017, the average house price in Austin $289,000 with a 3-year appreciation rate of 25.2 percent. With figures like these, there is no doubt why Austin's real estate marketing is booming and gaining a big boost, the piece for the Austin housing market puzzle is the city's low closing rate, which is among the lowest in the entire United States. Due to the stable cost of living, such as the price of Housing and food drinks, and recreational activities, it is highly affordable in Austin. Austin has also been noted as one of the top 10 cities in the United States to live the American dream. No wonder!. Many people are migrating from all corners of California to Austin because of the stable, but affordable and durable standard of living in all aspects of life. 
Proper weather condition: thinking of desirable climates, Californians are also top on the lists, the perplexing question is " how can this be listed among the reasons why Californians are moving to Austin? Yes. One of the reasons is because of Austin for stable pleasure with a magnificent weather climate like that of California. Making sure people moving from California to Austin never miss anything they left behind. Austin usually experiences 300 days of sunshine each year, which means you can make use of your outdoor space all year round. The temperature climate there are no extremes, although the change from hot and dry to cold, as well as can occur quickly in Austin, giving the illusion of extreme weather. Summers are usually hot and winters are mild and well calmed, but the weather can be expected to be pleasant and comfortable all year round. These magnificent climates play a role in Austin's ranking as the fifth friendly city and the fourth-best city for dogs. 
Commercial or Business stability: since Austin Texas has become a dream come true for many, many companies are now moving from California to Austin Texas due to stable housing price, stable weather, stable recreation, and stable jobs. It's impeccable to know that in the next 10 years, Austin will emerge as the number one in the United States commercially speaking, we also have many engines, whether it's a big asset or big ones like "Come and take it on the go", they're there to help you move your stuff from anywhere in California to the city of Austin in Texas. The BBB Accredited Business. Apart from coming and take it moving, we also have numerous other motors like the Trinity Relocation Group Moving Companies" that went to the moving company the most popular among all of them, also "Purple Heart" Moving Group" that falls in the list of the moving companies more valuable in Austin, Texas, is also "Allegiance Moving and Storage in Austin, just to mention, but In view of the economic sustainability and welfare, Austin, Texas of United States. 
Living in TEXAS: living in Texas is an ideal choice for millions of people, regardless of whether they were born or transplant. In fact, Texas is the second-most populous state in the nation behind California. According to the 2016 US Census estimate, nearly 28 million people call Texas home, and that number is multiplying the day. This steady population growth over the past decades has sprouted tons of good areas to live in Texas. So many, in fact, that ultimately choosing a place to live in Texas can seem overwhelming at first. There are so many large-scale metropolitans and small towns worth considering. That's why we wanted to delve into some of these areas to come up with a list of the best places to live in Texas. Do you agree with the finalist? The best way to know if an area is a good place to live is through first-hand or second-hand experience. 
What It's Like to Live in Texas
Before we reveal the results, let's first explore how living in Texas is different than living in other parts of the country. Texas is known for a lot of things, depending on who you ask and what part of the state they reside in. Ask a resident that question in Austin or Denton, and they might say the state is known for its music, someone living in San Antonio might reference the Alamo or the rivers Houston? The Astros. Whatever it is that makes Texas famous is as varied as the people that live here. Of course, some stereotypes come with living in Texas, like cowboys, cows crossing the road, and that everything feels like the wild west. While there may be more pickup trucks per capita than other states, any long-time resident will tell you that there's a lot more to Texas than ranches and tumbleweeds. Below are some more broad qualities Texas is known for.
Some Other Reasons to Move to Texas
Fewer regulations and Texas draw high-paying jobs to Texas.
Texas is one of the seven states that have no state income tax.
There is a lower energy cost due to oil, gas, and wind resources.
Football is celebrated at every level including high school, college, and pro.
Though house prices are rising, the median home cost $172,600, which is currently 18.5% less than the national average.
Everything is bigger in Texas, including a cattle ranch larger than the state of Rhoda Island.
Quality beef and barbeque are abundant here.
Are you thinking of living in Austin, TX? You're not alone, these metropolitan areas have grown faster than other large metropolitan areas in the United States in the last five years. Whether you're looking for a legendary live music scene, some of the best meals you can find, or one of the most unique cultures out there, Austin could be the place for you. In fact, Austin is so livable that it ranks No. 1 in the best places in U.S. News to live for the second year in a row. The study analyzed 100 metropolitan areas in the United States based on the quality of life and the labor market in each metropolitan area, as well as the value of living there and the desire of people to live there. Austin ranked first, with an overall score of 7.8 out of 10. Before you pack your bags and head to Austin, however, check out this list of things you should know about life in the Texas capital. It's hot, but there's a lot of outdoor activities. You're not from the south and you're moving to Austin, Summer can take a while to get used to. 
Temperatures often reach the mid-90s, and winter temperatures are known to fall in the 30s and 40s. but if you don't mind the heat, Austin's climate offers year-round opportunities to enjoy the outdoors. With its tranquil undulating landscape, lakes, and numerous opportunities for outdoor sports and exercise, Austin is also a healthy place to live. It occupies the tenth most suitable city in the United States. Austin also has over 50 public pools, as well as plenty of opportunities for rock climbing, swimming, and exploring along the green zone. You will find hiking, cycling, camping, and water sports of all kinds in the lakes and rivers areas, as well as golf courses, botanical gardens, and nature reserves. In conclusion, it is a conviction beyond any reasonable doubt that people move from California to Austin because of stable jobs. Low price rental housing, proper climate with proper recreation, proper food, and attractive luxury pools, really is a home away from home. If you are currently thinking about where to move, remember that Austin in Texas has everything you need to accommodate you.